We Are Praising God for all He's Done in 2018 at Clydehurst!
We were so blessed to have a record number of campers this year.
758 Youth Campers. 61 salvations. 112 rededications.

168 Families at Family Camp from 18 states and 2 Canadian provinces.

396 campers attended off-season retreats.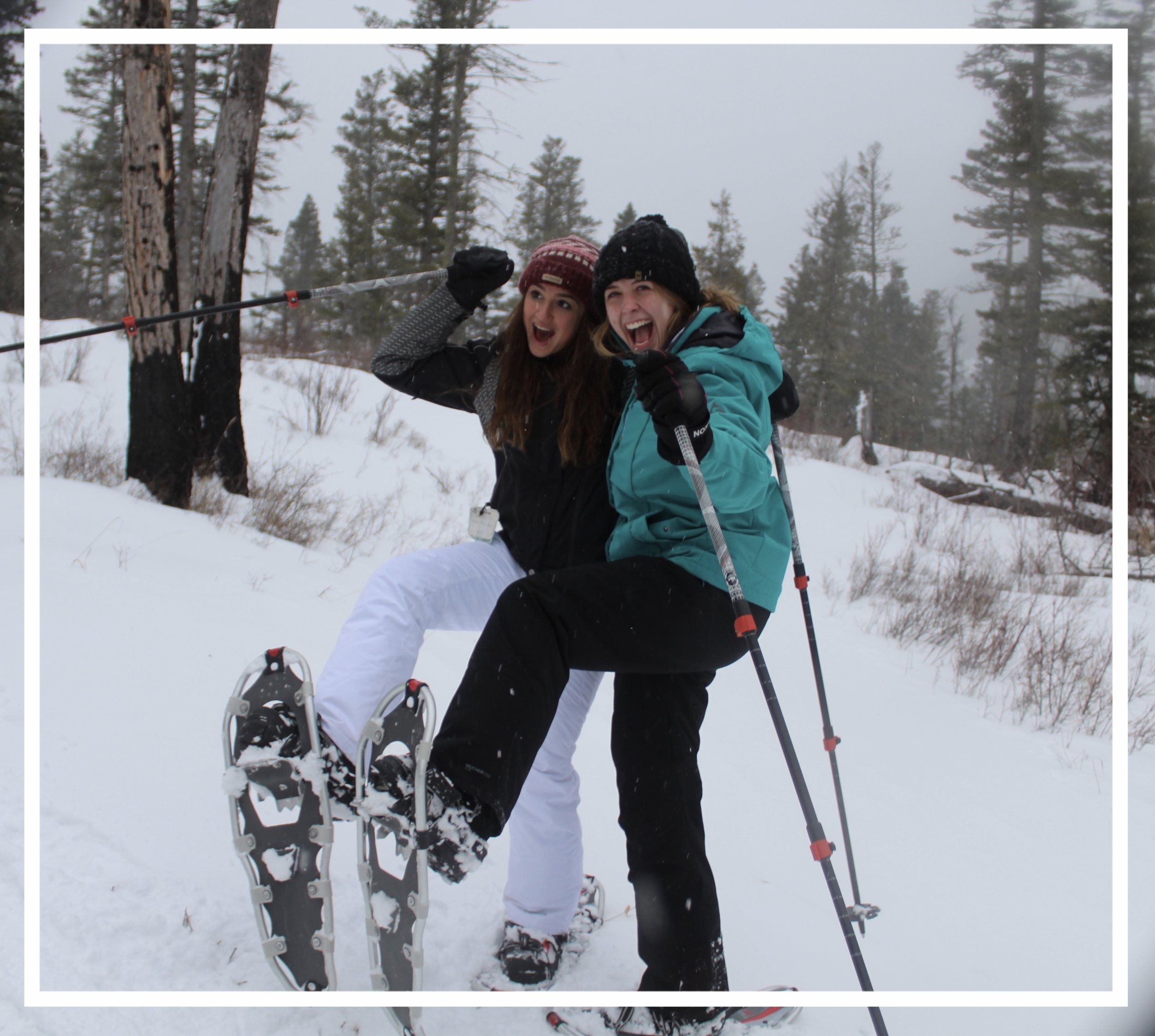 For Middle School and High School Students.
We are so grateful that God is using Clydehurst to impact so many lives. To continue to effectively and safely host campers, we have some problems that you can help solve.
Needs for this year:
2 Back-up Generators ($13,000: Protect our campers and facilities against the frequent power outages in the Boulder Valley.)

Camp Septic System Compliance ($14,000: Our septic system needs an upgrade to stay in compliance with the State of Montana. We are praising God for full camps, but we need to be able to adequately accommodate them or we'll need to shrink our numbers.)

General Fund (Your gift will be used where it is most needed. Things like building renovations, vehicle maintenance, horses, or an unforeseen catastrophe that require immediate attention.)

Camper Scholarships ($360: Send a kid to camp that wouldn't be able to go without your financial help.)

Schedule a Monthly Automatic Recurring Donation (Whether it is $5 or $50 a month, your monthly gift makes a huge impact and you can designate your gift to go to the part of the ministry that you're most passionate about.)
A Legacy to Build On
God has used Clydehurst to transform the lives of tens of thousands of people, whether youth camper, family camper, staff or volunteer. That transformation could not have occurred without sacrifices made by many people who dearly love the Lord and love Clydehurst, and perhaps no two people have been as integral to the ministry at Clydehurst as Wayne and Judy Brownson have. Though they would be quick to point out that their role is no bigger or more important than that of the thousands of staff, board members, volunteers, prayer warriors, and supporters that have also faithfully served the Lord at Clydehurst since 1945, Wayne and Judy's dedication to the Clydehurst mission and to expanding the kingdom of God through CCR cannot be denied.
Wayne and Judy Brownson began their first summer of directorship at Clydehurst in 1970, almost 5 decades ago. Only in their mid-twenties at the time, Wayne and Judy could never have predicted what it would take to serve in this capacity and how much of their lives they would spend faithfully serving God at CCR. Through uncertain times of growth and crisis, the Brownsons have pushed on raising two children at Clydehurst, watching those children grow to serve on staff there, and even witnessing their own grandchildren transition into service. Their obedience and personal surrender to Christ has given us all a tremendous gift that we could never repay.
In 2 Corinthians 3, the Apostle Paul defends his ministry against false accusations brought against him. In doing so, he demonstrates how he does not need any sort of written letter of recommendation to prove his work for the cross. He writes to the believers in Corinth:
You yourselves are our letter of recommendation, written on our hearts, to be known and read by all. And you show that you are a letter from Christ delivered by us, written not with ink but with the Spirit of the living God, not on tablets of stone but on tablets of human hearts. (v. 2-3)
For those of us who believe, God has written His very name on our hearts through the culmination of many experiences in our lives. But for those of us whose lives have been impacted at Clydehurst, we know that the faithful work of Wayne and Judy there has been no small part of that letter. We, whose lives have been eternally changed, are a letter of recommendation from Christ for and delivered by the Brownsons. What a testimony!
Knowing, however, that as in all things there are seasons, the Brownsons have continued to look beyond themselves and have devoted the past 10 years of their ministry to taking great care in teaching other full-time Clydehurst staff all they would need to know to continue God's work into the future after their own retirement. The amazing legacy of selfless service and humble submission, that Wayne and Judy have left us all, will continue to be the bulwark from which to advance into the future and the groundwork on which Clydehurst will continue to grow more and more abundantly so that increasing generations are reached with the Saving Truth of Jesus Christ. Jesus Christ will continue to write His story on the hearts of many more souls because of Wayne and Judy.
So, on behalf of the entire Clydehurst family, we would like to take this moment to acknowledge the sacrifice, service, and submission of the Brownsons. Thank you, Wayne and Judy, from all of us!
Laser tag was a popular addition to our program in 2018.
2019 Dates
February 9-11, Middle School Winter Camp NEW!


February 16-18, High School Winter Camp


May 17-19, Women's Retreat 


June 12-15, 3rd and 4th Grade Camp


June 16-22, 5th and 6th Grade Camp


June 23-29, 7th and 8th Grade Camp


June 30-July 6, 9th - 12th Grade Camp


July 7-13, Family Camp 1


July 13, Back From the Bridges Fund Run


July 14-20, Family Camp 2


July 21-27, Family Camp 3


July 28-August 3, Family Camp 4


August 4-10, Family Camp 5


August 11-17, Family Camp 6


August 17-19, Horsemanship Camp


August 23-25, Marriage Weekend


September 12-15, Men's Fly Fishing Camp
We were so blessed by another incredible staff in 2018. With 65 individuals from 17 states working together as one, God used them to make a huge impact in hundreds of lives!